As you can probably tell by now, I'm officially obsessed with grey. This deep yellow and grey combination is probably my favorite palate these days – but it's hard to find a pattern that really brings it to life.
My parents hosted our wedding – it is an understatement to say that it was a labor of love to get the farm ready for a huge party:
This quilt was my attempt at gratitude – although it couldn't begin to be enough! My parents keep bees on their farm, and enjoy a 5 gallon jar of honey on their counter at all times. Bees have always felt like a perfect symbol for family – dedicated, sweet, interconnected.
When I saw this quilt for sale, I wanted to try to replicate it. I looked hard to find a pattern, but had no luck so played around with the angles until I got it right. It was a bit tricky to figure out the sashing, but otherwise went smoothly: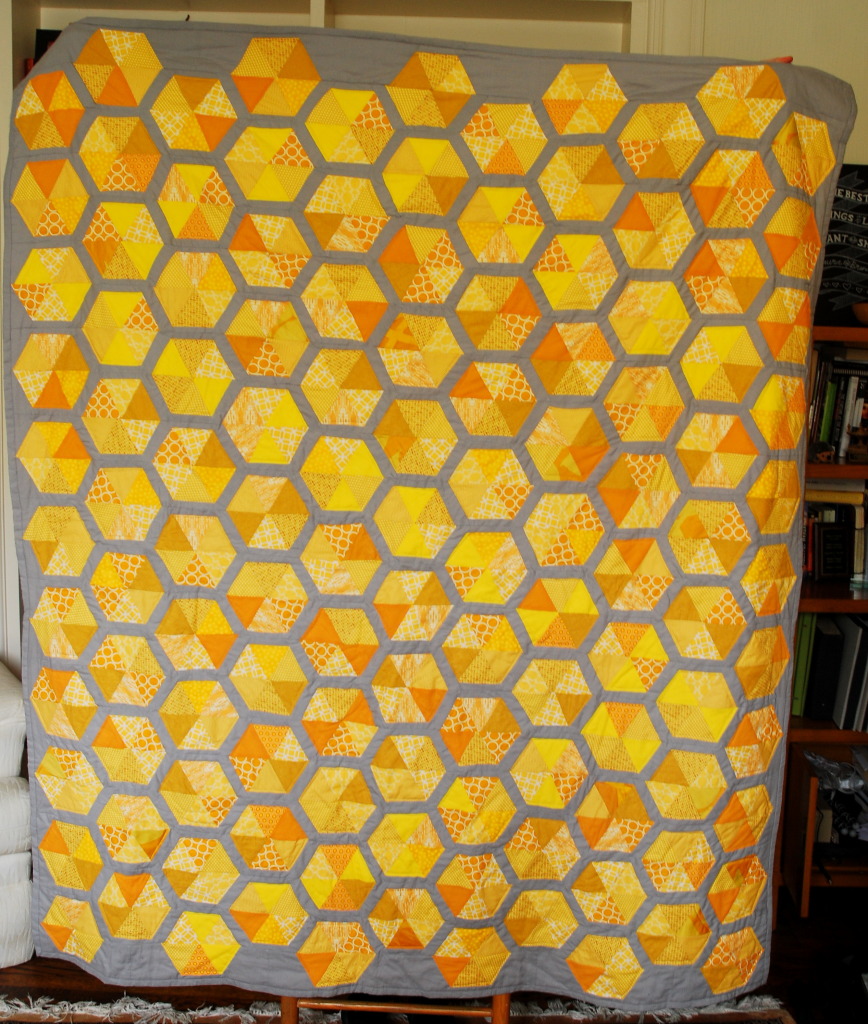 The quilt is semi-double sided, with a more fluid reverse-color pattern on the back: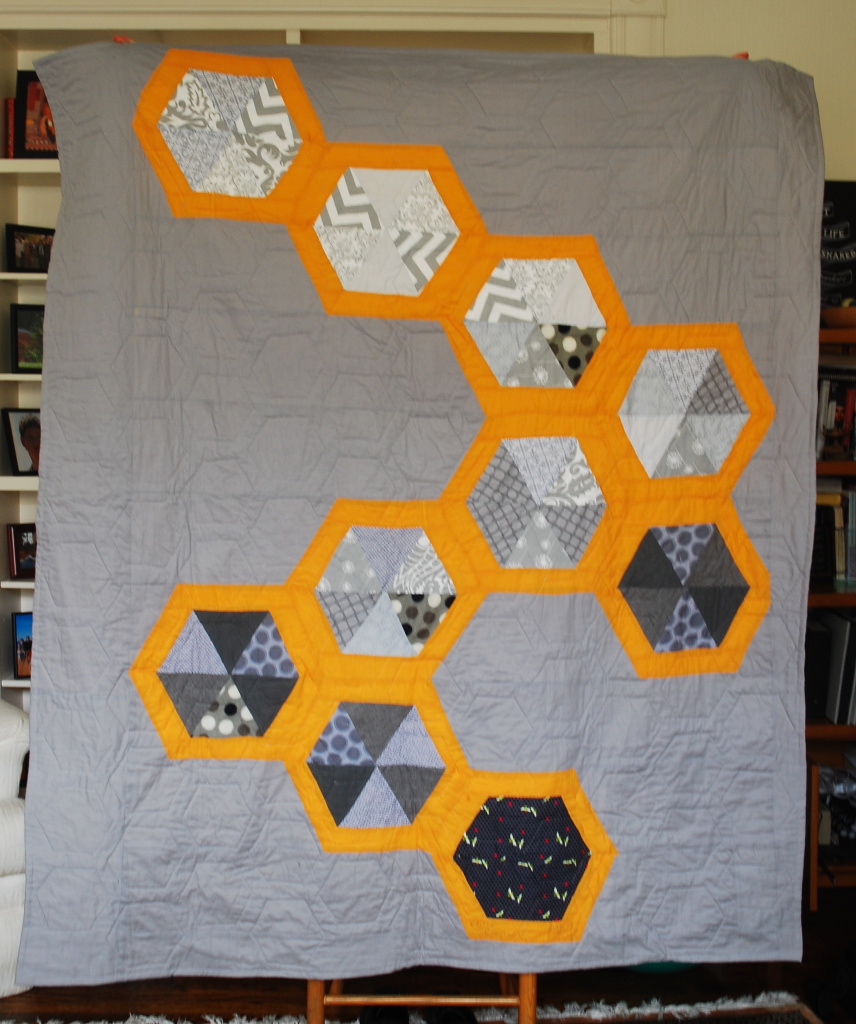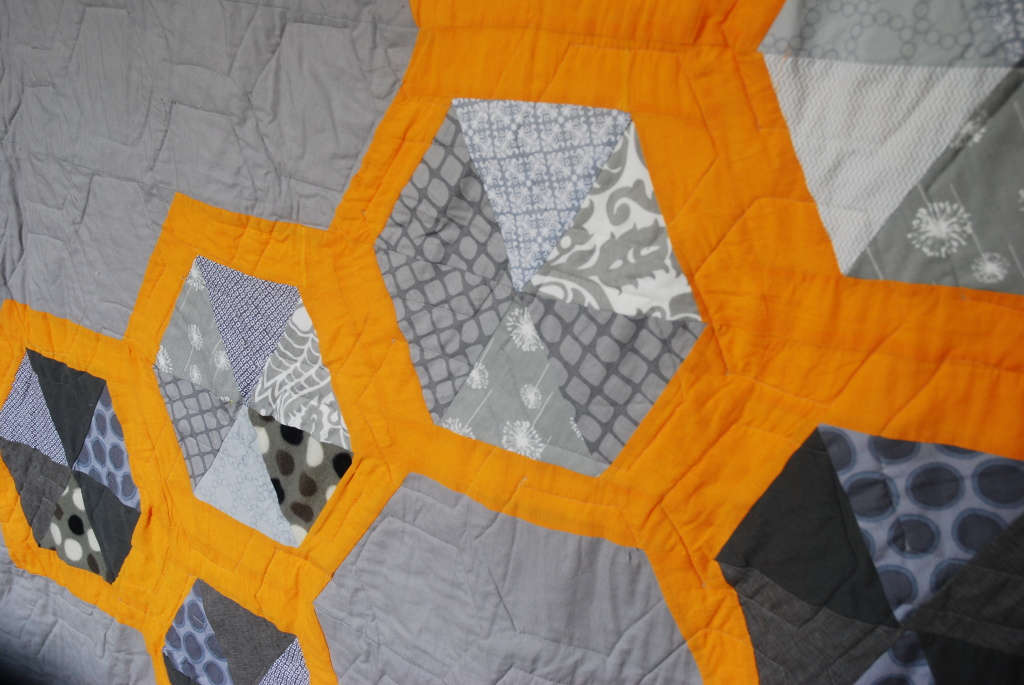 And of course, the quilts made a few appearances at the event: