I have to admit – cathedral windows terrify me. So it seemed like a pillow was a good place to start. I have promised myself that some day I will be brave enough to try a whole quilt (well, maybe a mini quilt or a lap quilt).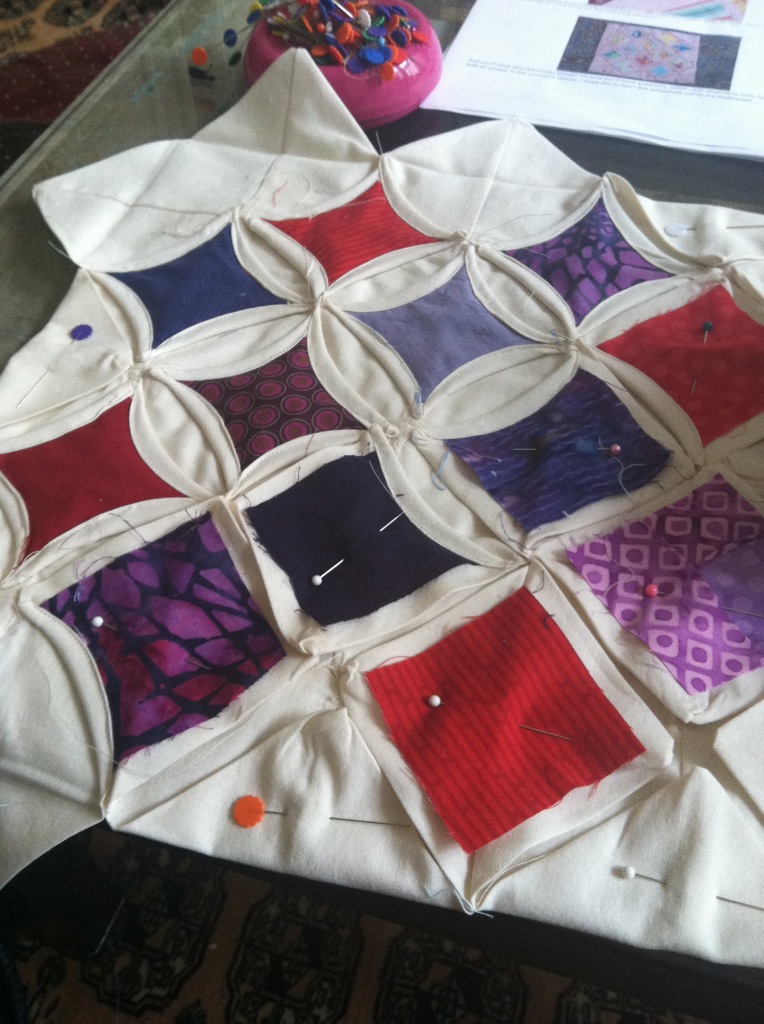 While it's intimidating and at times a frustrating pattern, it's also very satisfying. It reminded me a bit of origami. And the end result is certainly worth all the fretting and fussing over layers upon layers of fabric.
If you're feeling brave, here's a very clear tutorial from Hyena In Petticoats.