Making a quilt can be an emotional roller coaster – they're often long projects, and without fail you will have points where you love the quilt, then hate it, then love it again and then decide you should scrap the whole thing and start over. Sometimes, you're just not up for that process. So when I'm feeling the need for some more immediate gratification, or when I want to try something new, I've been turning to pillows. It feels like such a more manageable size to play with – and if it doesn't work out, there's little harm. A few of the latest below, each coincidently associated with a season!
SUMMER
Claire, who is my little sister in spirit, got married this summer. She and Matthew have built a beautiful life together – rich with nature, craftsmanship and intention. I wanted to make them something colorful and meaningful that would be useful in a tiny-house… so pillows it was! These paper pieced pillows were made using these sunflower and honey bee templates. Here they are in progress:
Each time I paper piece, it gets easier – so if you're just starting out, don't give up! Here they are finished:
FALL
I've made a few sets of these pillows in different colors, and it's always a fun adventure. It's also one of my favorite ways to use scraps. I start by organizing fabrics in order, and then work from the middle out, almost like a wonky log cabin, but trying to form a spiral rather than a growing square. Once I have a big enough piece, I cut it down to the appropriate size for a pillow front.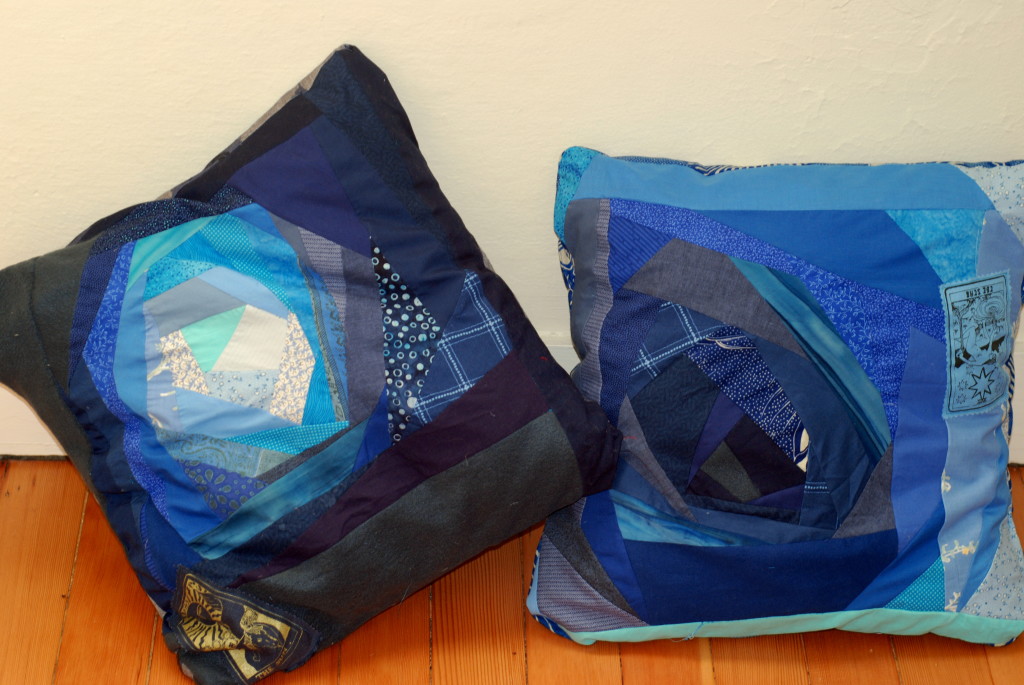 WINTER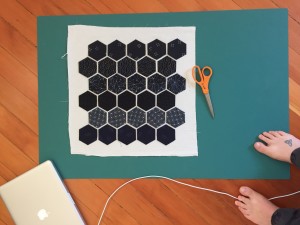 My friend Jen and I saw this beautiful hexie pillow in the window of Modern Domestic, and it had been stuck in my head ever since. I found this great tutorial which walked through the process – very different than typical piecing!