Anytime I make a quilt for myself, it takes about 20 times longer. This one was an experiment with Appliqué, taken from a celtic quilting book. It turns out Appliqué is not my favorite – I much prefer piecing. It feels far less predictable, and I tend not to love the added texture created by the additional layers of fabric. However, I do love this quilt, especially since the fabric was a gift from a dear friend. The quilt still sits on our rocking chair, the appliqué peeking out depending on how it's folded.
Here it is pre-quilted. I love the image of it with sunlight through it – showing the pieced-together seams like stained glass: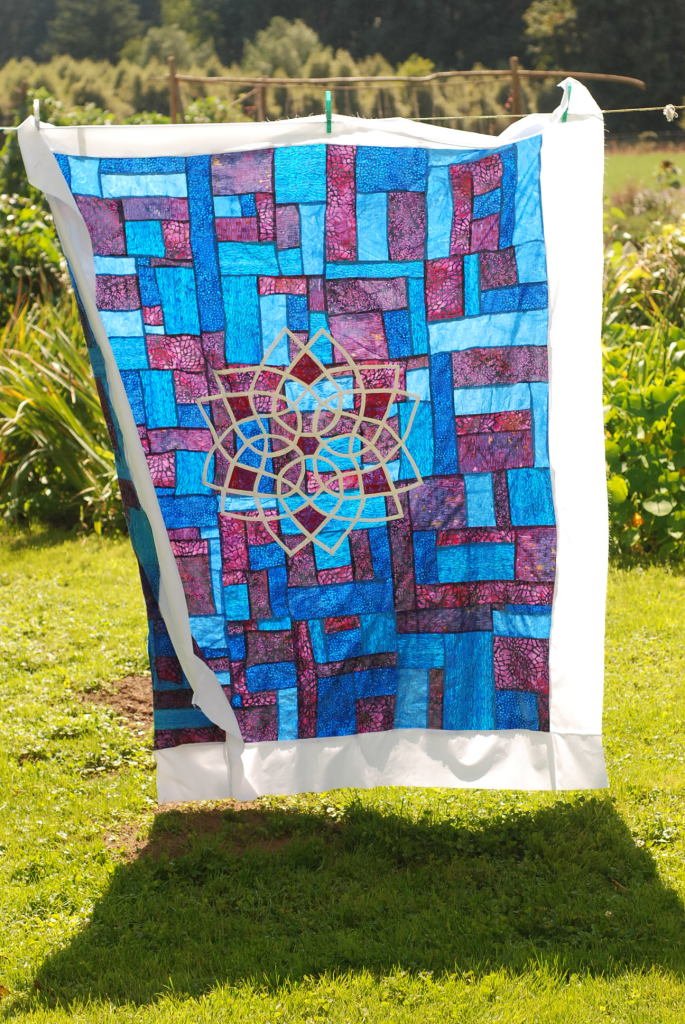 To finish off this quilt, I hand-quilted 4x4inch celtic trinities in dark blue (this didn't help with the long amount of time this took to finish!).