All through high school and college my brother had a favorite pair of jeans. They slowly disintegrated into threads – worn from days on the farm, adventures at camp where he met his to-be bride, travels and debauchery down in California for school. There's something poetic about that – having a piece of clothing show the wear and tear from our every day lives. As they wore down, Paul would stitch them back together – sewing them with the care he brings to every element of his life, and mending them with lighthearted patches that reflect his upbeat attitude towards the world. All of this is to say – these pants had character and meaning.
When they finally became unfixable, he begrudgingly threw them away – and I saw my chance! I pulled them out of the trash, and started reforming them into a quilt.
Half the squares were made from jeans (I had to supplement with a few other spare pairs). The corners were printed photos of our family (made from this awesome site). And the remaining squares were scrappy ad-hoc creations – some from simple patterns or from wonky log cabins. If you haven't tried the wonky log cabin technique, it's a blast – just use irregular and non-rectangular scraps as you build your log cabin spiral out. When your piece gets large enough, you'll then clean up the edges to create a clean square. Here's what the wonky log cabin looks like in a pillow (which has then been cut into four squares and sashed: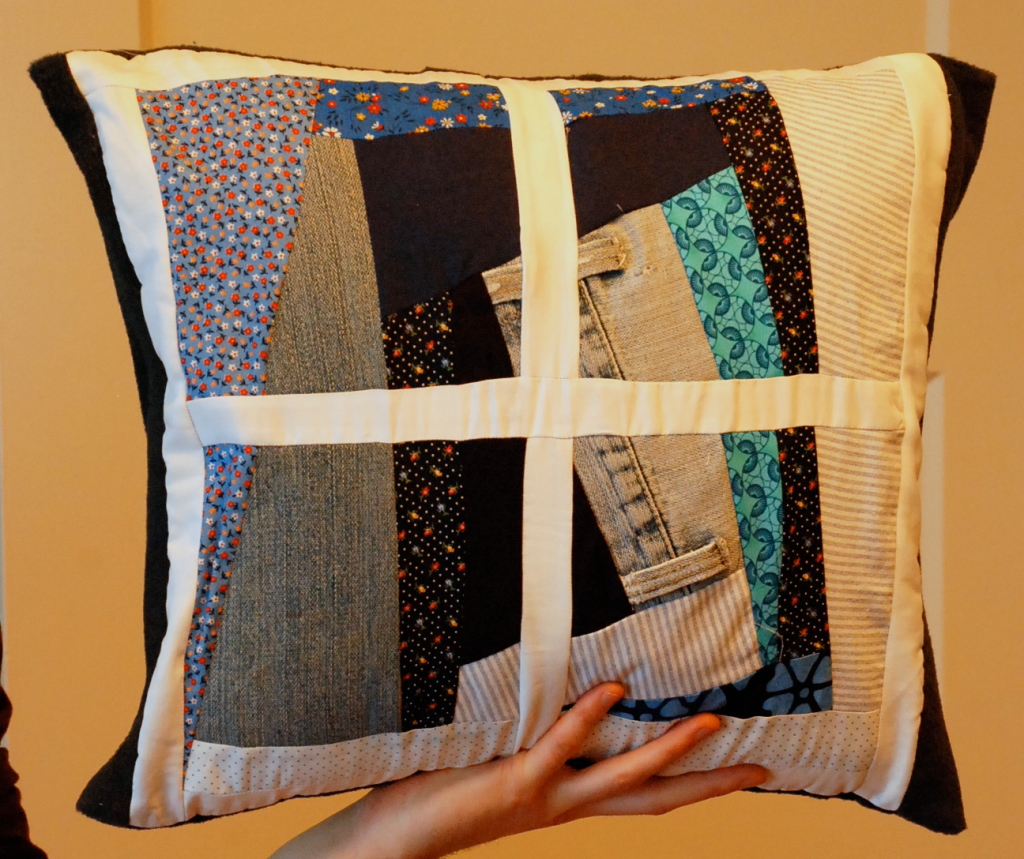 The end result of this quilt can only be described as cozy. The denim makes the quilt heavier than most (also very hard to quilt – beware!). I used bamboo/cotton batting, which is warmer than most batting, and a thick fleece to back the quilt.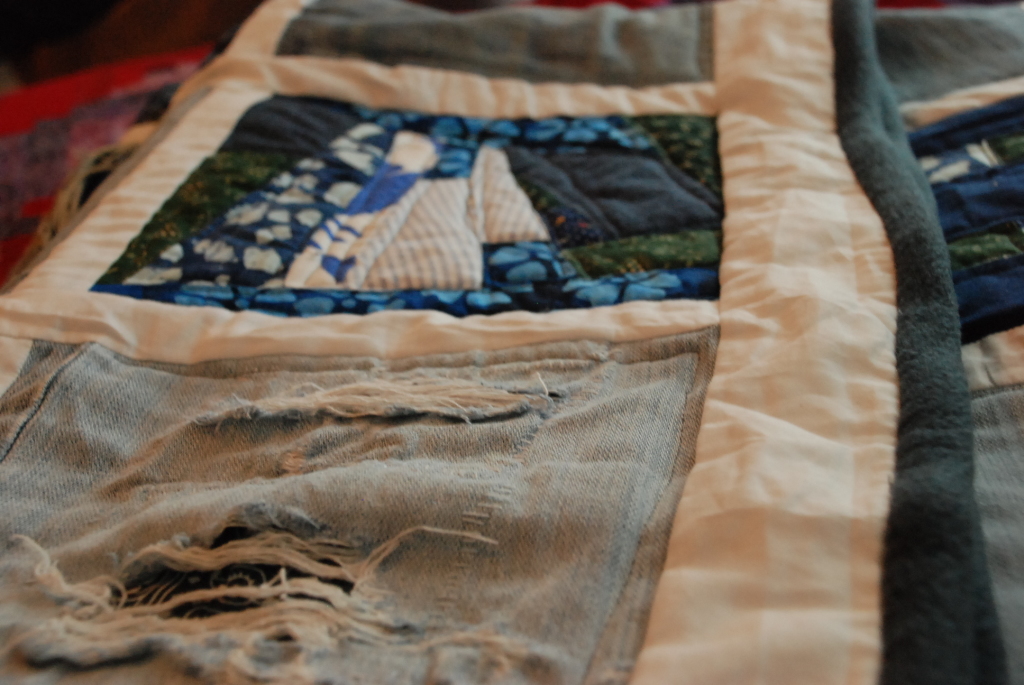 Essentially, this blanket will just make you want to take a nap, no matter how awake you are.  I almost couldn't part with it. But then again… the gifting is probably the best part of quilting: