Part of the reason I love quilting is the puzzle of each project. That moment where you look down at oddly shaped pieces of color compared to a pattern and think "I honestly can't figure out how this is going to turn into that." I am meticulous in so many parts of my life, but I think quilting has taught me to just give it a try and trust that it will turn out as it should. Things don't always line up, everything isn't always uniform, but it all manages to work out. That moment of "really?" is usually followed by a moment of pure clarity once you just jump in. And although we go through this same process so often in life, it's rarely as clear as when it's visually represented through the quilting process.
As much joy as I find in this process, there are still things that are too daunting to try on your own. Paper piecing is definitely one of them. I loved taking on this challenge with my cousin and aunt – a day of focus, collaborative "really, this will work?!", celebratory clarity and a beautiful result for the newest baby cousin Quinn.
We wanted to do an elephant for the little baby-to-be, and purchased this great template from Schenley on Etsy.  We did a ton of research ahead of time, read tutorials, watched too many YouTube videos (most of which just confused the situation), and then finally just braved it. Of all the tutorials, this amazing video from the Crafty Gemini was by far the best resource.
And then we just dove. And watched the quilt piece itself together: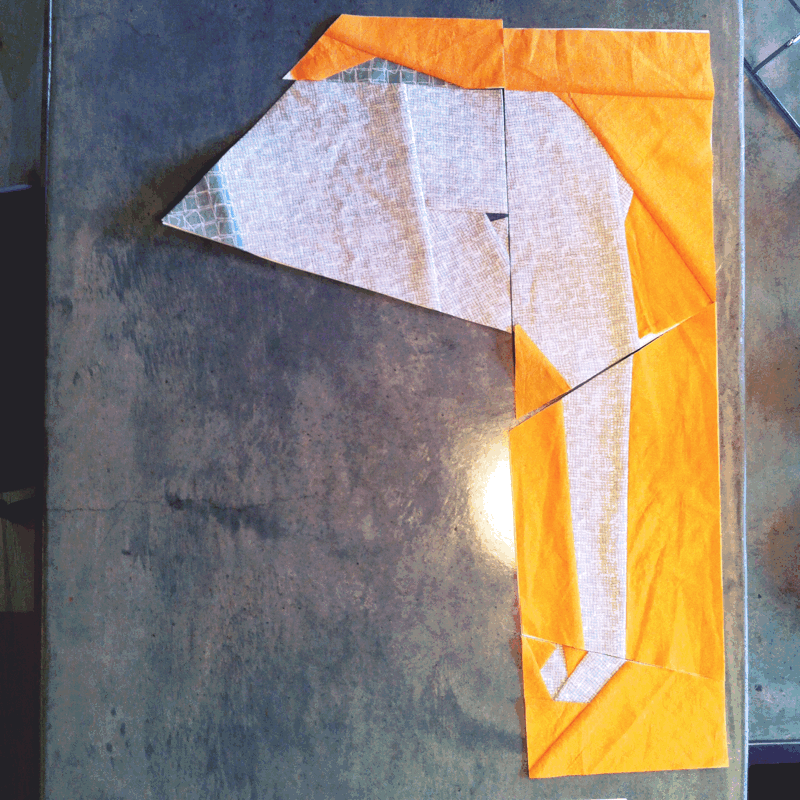 The result was an elephant with absolute character, with all of its uncertainty and flaws hidden in its quilty-ness.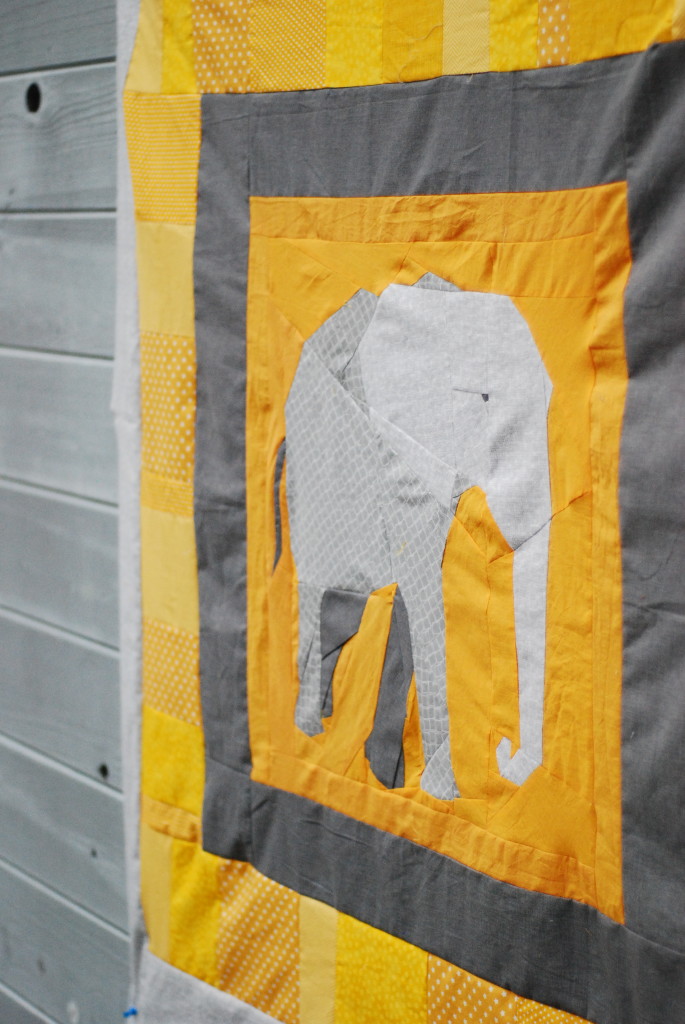 We finished the front in a day, and then paused. Like it was meant to be, we found the perfect backing in tiny dancing elephants, which I quilted in spirals