Clint is vibrant. He takes on the world with energy and passion. I wanted to create a quilt as lively has his spirit. I love the motion that this pattern creates – like the stars, which are all a bit wonky (partially because of the pattern, partially because of imprecision), are actually spinning.
To play on the movement of the stars, I put a scrappy sash into the middle of the quilt, and another one around the edge: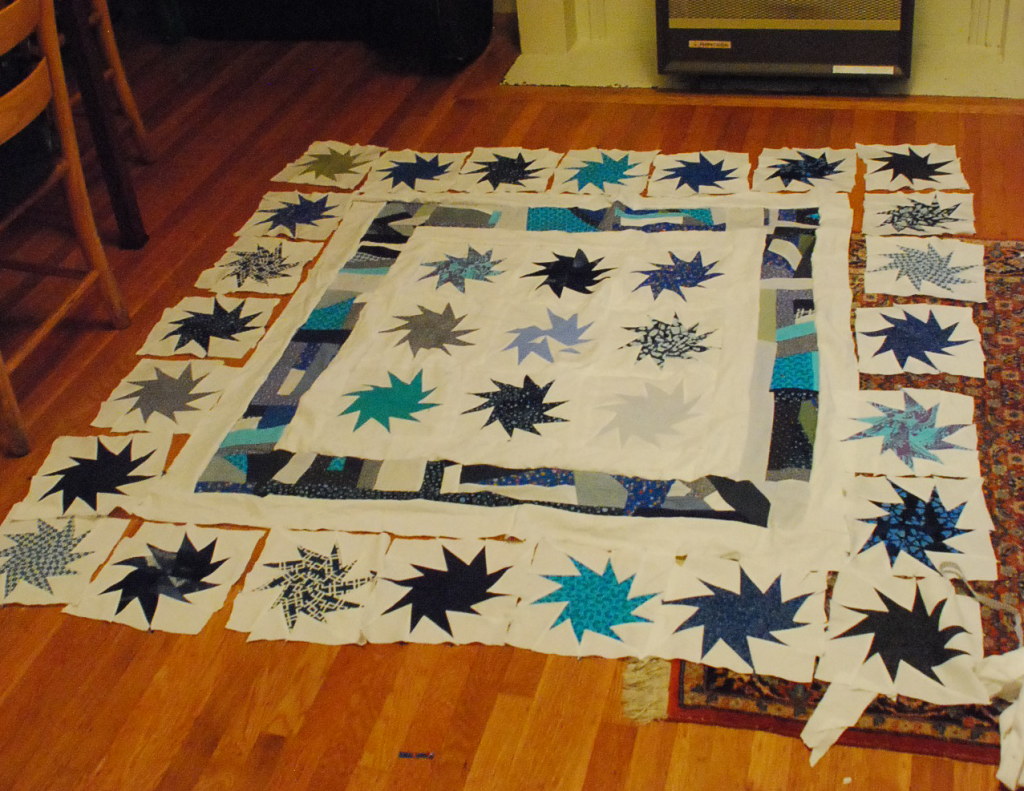 I will say, Clint's reaction and surprise to opening the quilt was one of the best responses I've experienced – pretty amazing!